Cabo San Lucas's
Best Kept Accommodation Secret - $365.00 per night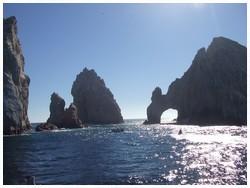 Casa de Mario is the best located of any vacation rentals in Cabo San Lucas, especially for those who like to enjoy the beach, the really good restaurants, non-stop nightlife of Downtown Cabo San Lucas, and be close to everything at the same time. This private, secure Cabo San Lucas accommodation is the CLOSEST HOUSE you can rent to Medano Beach, the MOST POPULAR beach in all of Los Cabos, and one of the very few places where it is safe to swim; we are just 300 yards from Medano Beach and the world famous "The Office" beach restaurant. Call ahead to the Mango Deck and reserve your lounge chairs at Medano Beach's most popular beach tourist stop; make sure you have a tequila shot with Big Johnson, recognized in photos the world over.
In addition to being steps from Medano Beach, we are right next door to the entrance of the world famous ME with Nikki Beach, which you can stroll into and enjoy at any time (formerly known as the Melia),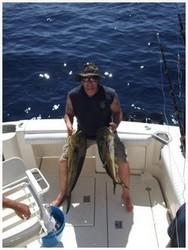 one hundred feet from Peacock's—perhaps the best restaurant in all of Los Cabos, one hundred yards from the hottest new spot in town the Esquina Bar, two blocks from the breathtaking marina and Puerto Paraiso, with all of its luxurious shops and restaurants, including a new casino, and just one block from City Club, a retail store like Sam's Club where you can stock up on food and drinks for the house. Literally close to everything, and everywhere you want to be, when on vacation in Cabo.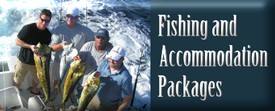 We provide you with a tried and true list of restaurants, contacts at our fishing fleet partner "Pochos" that will put you and your group of any size on top of the fish, and a list of activities and associated contacts that ensure everything you envision for your vacation comes to fruition, just as you planned it.
If you really want to know and enjoy Cabo San Lucas, then stay at Casa de Mario for a week; you will not be disappointed with Cabo San Lucas's best kept accommodation secret!